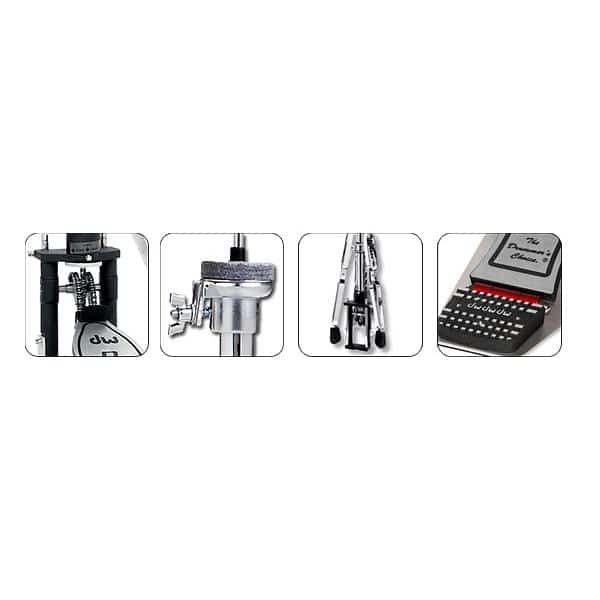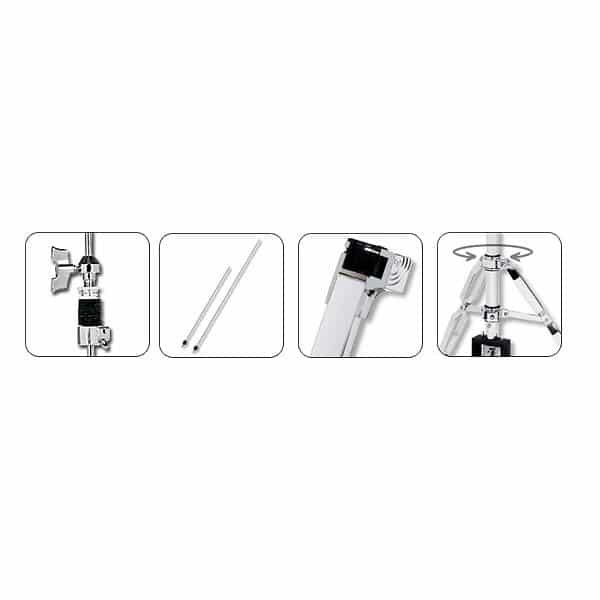 Drum Workshop 9000 Series Hi Hat Stand – 2 Legs 9500TB
£339.00
Drum Central Thoughts and Comments What makes this pedal on of the most desirable pedals? It's the fact that I think there's nothing else like it, a fluid, super responsive, feather like touch and control. Adjustments galore will make this fit like a glove… that goes on your foot… That's a sock??? You know what I mean… Cheap ? no…But sometimes you pay for what you get.
Description
DW 9000 Series Hi Hat Stand – 2 Legs DW 9000 Series Hi-Hats utilise a patented Double Eccentric Cam that increases the sensitivity of the footboard in relation to cymbal movement, resulting in a unique, incredibly fast and responsive feel. The Infinitely Adjustable Locking Spring Tension feature allows for precise adjustment to offset the weight of the top cymbal, creating a customised feel. Features/Specifications Tallest playing height: 43″ Lowest playing height: 28″ Upper tube: 1″ Base tube: 1 ¼"
Availability:

Estimated delivery by 06/06/2019
SKU:

9500TB
The DC guys really know their stuff. Best drum store in Scotland. Will be back!
Donavan HepburnDrummer - Take That, ELO
Thanks again drum central! Always great service and quick delivery.
Mark RichardsonDrummer - Skunk Anansie