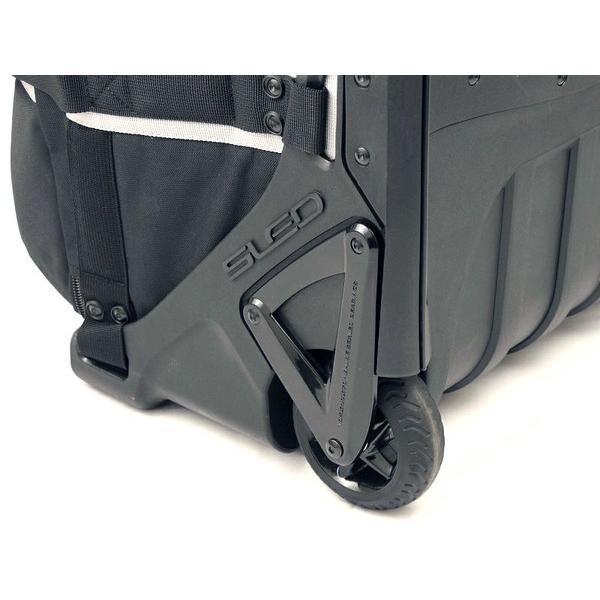 Ahead Armor AA5038W Hardware Sled with Wheels
£235.00
Description
Ahead Armor AA5038W Hardware Sled with Wheels
The Ahead Armor AA5038W Hardware Sled is the perfect way to safety transport your drum hardware. The revolutionary new OGIO Drum Sled from AHEAD Armor Cases represent the ultimate in versatility and durability. The 38 inch Hardware Sled features a Heavy Duty state-of-the-art roller board system originally designed by top extreme sport case designer 'OGIO'
Definitely not a cheap option as a hardware bag but from all us here at DC owning these cases we can tell you what a game changer this is. If like us you're a busy gigging player then this is your new best friend, big wheels that travel over most surfaces. One of the best things about this product, that full or empty it stands on it's end! If you have to open and close multiple doors to the gig it's a real back saver. It's like having a willing pair of hands to help you with your gear but not moaning it's face off like the bass player would about having "too much gear".
If you don't already own a hardware case and currently carry each stand individually with the metal cutting into your hands/arms then you don't know what you're missing. Get one of these today.
Dimensions 38″ X 16″ X 14″
Also available in a smaller size.
Availability:

Estimated delivery by 18/09/2019
SKU:

AA5038W
The DC guys really know their stuff. Best drum store in Scotland. Will be back!
Donavan HepburnDrummer - Take That, ELO
Thanks again drum central! Always great service and quick delivery.
Mark RichardsonDrummer - Skunk Anansie