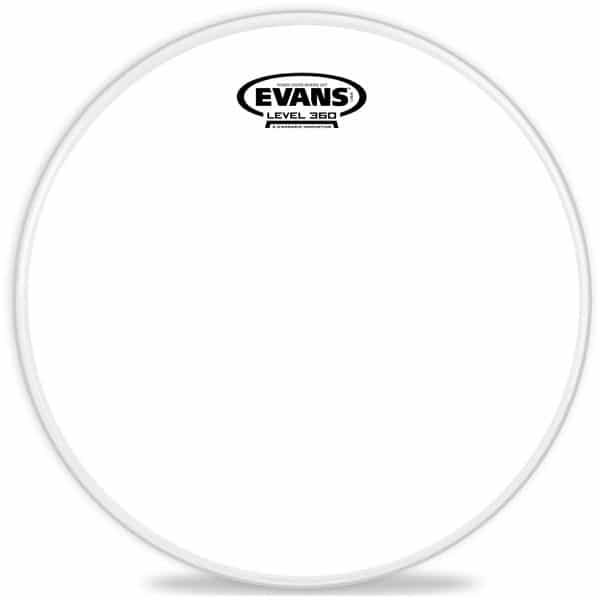 Evans Power Center Reverse Dot 14″ Snare Head
£14.99
Get a great deal on the Evans Power Center Reverse Dot 14″ Snare Head at Drum Central. All sizes available and free shipping on orders over £100. Open, yet controlled sounding heads with increased durability.
Description
Delivery & Returns
Description
Part of the D'Addario percussion line, Evans provide an extensive range of the highest quality drum heads for snare, bass drum, toms, timpani, marching snare, congas, bongos and timbale. Famed for their efficiency and durability in a live setting, as well as their sound quality and tonal response in a studio setting, they are one of the leading brands of drum heads amongst drummers today.
Evans have been innovating in the drum world for over 60 years and were the first company to offer synthetic (non animal skin) heads to drummers. These days they pin their reputation on their Level 360 technology which they claim offers the best connection with the bearing edge of any drum head and consequently the most consistent tuning.
Evans™ Power Center™ snare heads feature a single ply 10mil film. Extra durability and focus is provided by a centrally located 5mil patch on the bottom of the head. Unique slots in the 5″ diameter dot allow it to flex, keeping the head open and resonant. Similar in style to a Remo Controlled Sound.
Browse our full range of snare drum heads heads here.
Any items held at our warehouse and ordered before 3pm will be dispatched same-day. For any special order items, we will be in touch directly with tracking information. Delivery is free on all orders over £100 and others start from just £3.99. Click the button below to find out more about deliveries and returns.
Availability: 999 in stock

Estimated delivery by 17/12/2019
SKU:

B14G1RD
The DC guys really know their stuff. Best drum store in Scotland. Will be back!
Donavan HepburnDrummer - Take That, ELO
Thanks again drum central! Always great service and quick delivery.
Mark RichardsonDrummer - Skunk Anansie