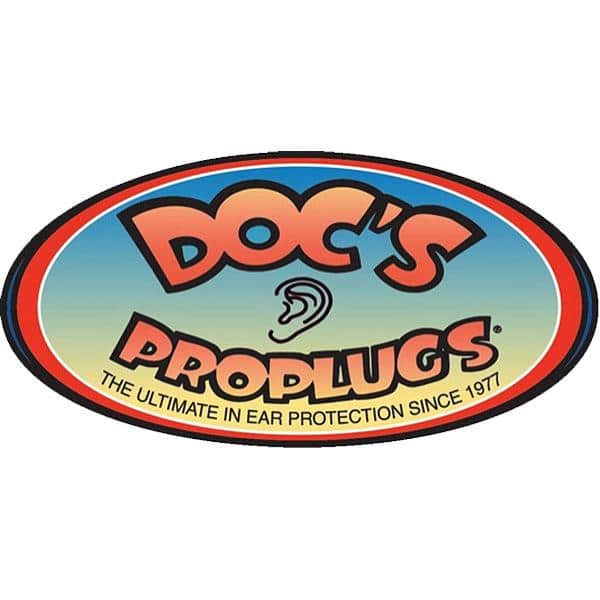 Docs Pro Plugs Large
£13.99
Best prices on Docs Pro Plugs Large at Drum Central. Next day delivery available. Free delivery on orders over £100 Protect your hearing today.
Description
Delivery & Returns
Description
Docs Pro Plugs and ear plugs. Full selection of sizes. Designed for swimmers but popular with musicians. Great for taking the edge off of loud noise.
Preformed ear plugs made from Dynaflex, a soft hypoallergenic plastic. They are latex free, very flexible and completely reusable, with memory properties activated by the temperature of your ear to form fit each user's ear auricle. When fitted properly Docs Pro Plugs protect against high frequency hearing loss, while allowing users to hear music and verbal communication clearly; essential for musicians playing loud instruments in high volume environments, such as gigs and practice spaces.
These earplugs with reduce sound (particularly higher frequencies) by approximately 20bB, whilst retaining audio clarity. A typical rock gig or concert will have a noise level of around 120dB, a level that can cause long term damage to your ears if exposed to it for an extended period of time. Docs Pro Plugs allow the user to enjoy watching and playing loud music without the fear of eardrum damage.
Docs Pro Plugs are designed to be non-invasive, inexpensive, and long lasting. They are easily self-fitted and are ready to wear, giving you peace of mind when playing your drums.
Sizes available: X-Small, Small, Medium-Small, Medium, Large
Please Note: All earplugs are non-returnable. This does not affect your statutory rights.
Check out our full range of ear protection here.
Any items held at our warehouse and ordered before 3pm will be dispatched same-day. For any special order items, we will be in touch directly with tracking information. Delivery is free on all orders over £100 and others start from just £3.99. Click the button below to find out more about deliveries and returns.
Availability:

Estimated delivery by 17/12/2019
SKU:

DFF06
The DC guys really know their stuff. Best drum store in Scotland. Will be back!
Donavan HepburnDrummer - Take That, ELO
Thanks again drum central! Always great service and quick delivery.
Mark RichardsonDrummer - Skunk Anansie